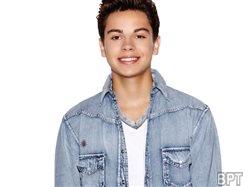 When kids head back to school, it's easy to get swept away with schoolwork, extra-curricular activities and socializing – and forget the issues that teens are passionate about when they have more time. Parents who want to encourage their child's social awareness need to step in and help teens find ways to remain active in the issues they care about.
Activism benefits teens on many levels – from teaching them how to work as part of a large team toward a greater goal, to helping them learn skills that they can apply to their future careers. Just one hour of volunteering a week makes student activists 50 percent less likely to abuse drugs, alcohol or cigarettes, or engage in destructive behavior, according to VolunteerGuide.org, the website of Charity Guide. What's more, kids who volunteer as teens are more likely to volunteer as adults, the site notes.
Fortunately, it's not difficult for parents to find creative, powerful ways to help time-pressed teens stay socially active throughout the school year.
Finding a place to volunteer and make a difference may be as simple as looking to students' own classrooms. Each year, thousands of American children go back to school without the supplies they need to learn. While teachers often supplement classroom supplies by purchasing needed items with their own money, teens can help provide supplies for other students in need.
Staples has teamed with Boys & Girls Clubs of America for the sixth annual Staples for Students national school supply drive. Now through Sept. 28, customers at any Staples store can donate $ 1 or more to benefit local Boys & Girls Club students. Staples kicked off the campaign by donating $ 125,000 worth of school supplies to the program.
In a public service announcement now available online, and airing on TV and radio, teen actor Jake T. Austin, encourages teens to get involved. "I can't imagine starting school without the right supplies," says Austin, who is currently starring in ABC Family's "The Foster's". "Teens can help make a difference in their communities by making sure students have the essential supplies they need to succeed."
Social media – from Facebook to Twitter, blogs and message boards – can also be a great way for time-pressed teens to continue social activism throughout the school year. The Staple for Students Facebook page will allow teens to complete a series of "missions" to help drive donations. As they complete each mission, teens will earn donation rewards for Boys & Girls Clubs, coupons for school supplies and opportunities to participate in sweepstakes.
Social activism by teens benefits both young people and the communities in which they live. When parents help teens find ways to stay socially active during the busy school year, they're helping improve their children's lives and the lives of others in their community.