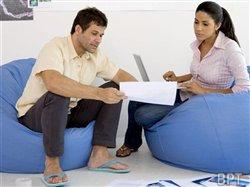 When it comes to making plans for retirement years, today's younger workers are struggling to make heads or tails of all the resources and products available to them through work and personal investments. Younger professionals who fit into the Gen X and Gen Y categories also are not taking advantage of financial professionals, who can provide information and education on planning for a secure retirement, according to 2013 research by LIMRA, a research, consulting and professional development organization.
Such lack of financial acumen is a challenge for young adults who face a challenging job market as many continue to struggle paying back student loans and establishing both short and long term savings while balancing the needs of their growing families.
Working with a trusted financial professional should be a priority for Gen X and Gen Y members, says Jeff Duncan, a financial professional with Massachusetts Mutual Life Insurance Company (MassMutual) who concentrates his practice in planning for retirement.
"As the younger generations approach retirement age, a lot of the benefits their parents and grandparents enjoyed like pensions and company-sponsored retirement plans likely won't be available any more. This will result in members of these generations having to rely on their own personal savings if they want to retire," Duncan said.
Only one in five Gen X and Gen Y consumers work with a financial professional, according to the LIMRA research. LIMRA also found that younger professionals with access to a retirement plan through their employment were more likely to participate in the plan if they were knowledgeable about financial products.
Tom Henske, a financial professional in New York and author of a weekly news column Money-Smart Kids, believes members of both Gen X and Gen Y can take positive steps toward planning for a better financial future with a few simple steps:
1. Educate yourself with a trusted financial professional on different financial products and opportunities available to you, both via your benefits and retirement savings.
2. Understand what your work benefits can do for you, as well as areas that these benefits might not fully cover your future needs. Determine what opportunities exist to cover any gaps. Also be sure to take advantage of any "free" money offered by your employer. For example, a company may offer a 3 percent match payment to your 401(k) account if you contribute 6 percent.
3. Give yourself a good financial head start now by paying down debts and developing a long-term plan that includes emergency savings, retirement products to create additional income for when you won't be bringing in a paycheck any longer as well as protection products like disability income insurance and life insurance.
4. Review and evaluate how well your strategy fits your current and planned future lifestyles once a year.
5. Pass on your education and lead by example. Demonstrate to your children how you take responsibility preparing for retirement. You can demonstrate this in several ways. For younger children, educate them on the importance of paying bills on time – try playing a game of pretend bank. For older children, discuss savings accounts and properly using these accounts. And for young adult children, ask them what actions they're taking now to plan for their financial future.
"Because people in Gen X and Gen Y will likely fund their retirements via savings, it's extremely important for them to understand what actions they can take to put themselves in a better financial position, while also taking advantage of any savings tools through employment benefits and retirement savings," says Henske.