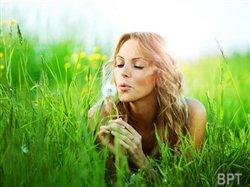 Many women cite a number of external factors that can trigger sensitive skin flare-ups, including harsh ingredients, weather and makeup. What they may not know is that lifestyle choices can also influence the health and appearance of their skin.
Different lifestyle factors, including diet, fitness and stress management can affect skincare in addition to the facial skincare products used. Simple, a line of facial skincare products that is perfect even for sensitive skin, recognizes this, and therefore, takes a holistic approach to skincare by focusing on the link between all of the factors that impact skin.
Simple is launching The Simple Advisory Board, a panel of leading industry experts who offer advice for a complete approach to skincare. Board members are sharing tips to help achieve natural, healthy-looking skin all year long through a balanced, holistic lifestyle approach.
* Dr. Debra Luftman is a Board Certified Dermatologist who believes that healthy skin can have a positive impact on overall health. She also firmly believes skincare does not need to be complicated to be effective.
Top tip: Sooth tired eyes with a cool home remedy
Sometimes when eyes are feeling tired or irritated, the wakeup call they need might be found in the refrigerator! Chill spoons in the refrigerator and place them over your eyes for an instant soothing sensation and an immediate, chilly jolt back to life. Dr. Luftman says, "your eyes will feel cool and look refreshed, the blood vessels around your eyes will shrink and eye circles will appear to vanish!"
* Trainer-to-the-stars, Kacy Duke – whose client list reads like a red carpet who's who – is one of the most sought-after personal trainers and fitness consultants in the world, in addition to being one of the founders of Equinox Fitness Clubs.
Top tip: Get moving and get skin fit
Exercise can be hard to fit into busy schedules and often takes a back seat to other priorities. On the days when you cannot make it to the gym, find alternate ways to squeeze in some movement so your daily routine can help you pick up the slack. Take the stairs over the escalator, get off the bus a few stops early or jump around the living room to your favorite song. By finding ways to move – even on non-gym days – you promote better blood flow and circulation, which show in the health and beauty of your skin.
* Gita Bass is no stranger to the stars. She's credited with creating amazing looks for many celebrities on and off camera and is the talent behind numerous editorial photo shoots and advertising campaigns.
Top tip: Take it all off (makeup that is) before hitting the sheets
One of my top tips for a great make-up look is to start with the proper base: prepping your skin. If your skin is smooth and even, then your makeup is halfway done, which makes getting ready for a night out much easier. Just because you look amazing for a special date or dinner with friends doesn't mean that you can forget about your skin once you get home (even if it's past your bedtime). The best way to ensure your skin achieves a natural, healthy glow is by getting into the routine of cleansing before bedtime. Overnight, skin needs oxygen to repair itself, and sleeping in make-up can clog pores, causing breakouts and puffy eyes. Gita's favorite way to cleanse gently and rid skin of impurities before sleep is with the new Simple Foaming Cleanser.
* Ellie Krieger is a "New York Times" bestselling author and host of the Food Network and Cooking Channel's hit show "Healthy Appetite." A registered dietitian, Krieger holds a master's degree in nutrition from Columbia University. Her success can be attributed in part to her unique way of offering real life advice without any of the gimmicks and crash diets that permeate today's trends.
Top tip: Put tomatoes to the test
Fine lines are a natural part of aging, but you can help combat them with the right diet. Tomatoes, in particular, contain an antioxidant that is proven to reduce skin cell damage, which can often lead to fine lines. Try an easy spinach salad with chopped tomatoes. Go the extra mile and top your salad with almonds or sunflower seeds. The vitamin E found in these nuts and seeds can help further protect against cell damage.
* Dr. Josie Howard is a board-certified psychiatrist with a practice dedicated to general adult psychiatry. She specializes in psychodermatology, an area of medicine that focuses on the relationship between stress, emotional well-being and skin health.
Top tip: Say it with a smile
Any level of emotional stress we experience can readily be detected on our face, whether it is seen through breakouts, irritation, blushing and of course, frowning. When we smile, we look better, less tired and more refreshed. An added benefit of smiling is that our brains interpret this as a signal that we really are happy and content. Moreover, smiling can help others react to us in a more positive way, which can lead to better and less stressful interactions (or a better and less stressful experience). For more information about Simple and tips from the Simple Advisory Board visit www.simpleskincare.com. While there, check out the Simple Sense diagnostic tool to receive a personalized skincare routine that includes lifestyle tips.