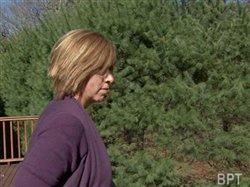 In the year 2000, Lisa Wollman, a young, vibrant woman in the prime of her life, was pregnant with her second child, and like many expectant mothers, was experiencing changes in her mood and body. However, she knew something was not quite right. Lisa started experiencing anxiety and insomnia, which had not occurred during her first pregnancy. After visiting multiple doctors, Lisa was told her symptoms would subside post-pregnancy, however several weeks after giving birth, she began experiencing other unusual symptoms, including excessive facial hair growth, acne and depression. These signs and symptoms prompted further doctor visits ultimately leading to the diagnosis of Cushing's disease, which affects approximately one to two people per million annually.
Cushing's disease is a rare but serious, debilitating endocrine disorder caused by the presence of a non-cancerous pituitary tumor in the brain which ultimately leads to excess cortisol in the body. Cortisol is a vital hormone that regulates metabolism, maintains cardiovascular function and helps the body respond to stress. The excess cortisol circulating in the body can lead to many unwanted physical and emotional effects, including those Lisa experienced, as well as symptoms such as high blood pressure, irritability, high cholesterol, rapid uncontrollable weight gain, central obesity, a round, red full face and striae (purple stretch marks), among others. Symptoms can vary from person to person.
During the journey to diagnosis for many Cushing's disease patients, doctors may look at, and treat, individual symptoms, resulting in a missed or delayed diagnosis of Cushing's disease. In fact, the average time to diagnosis is six years from the time the patient first notices symptoms. In Lisa's case, it took about eight months of proactively advocating for testing and visiting doctors before learning that she had Cushing's disease.
"Each specialist just looked into select symptoms based on their area of expertise and no one was willing to look at the full picture in order to consider a complete diagnosis," said Lisa. "It wasn't until I gained enough weight, lost enough sleep, and started to look like a football player that I was pushed by my father and my psychiatrist to get my own cortisol tested."
Following her diagnosis, Lisa faced the emotional effects and social stresses of having a rare disease, and felt as though she was viewed differently in both her personal and professional life. Fortunately, Lisa connected with a Cushing's disease support group, and found comfort in sharing her personal story and learning from others with similar Cushing's disease journeys.
"When I was sick, I found that talking to other people who had been through what I went through was very, very helpful, and at times life-saving," Lisa said. "I encourage people with Cushing's disease to talk to each other about their experiences, because otherwise there's a feeling of isolation and the sense that you're suffering alone."
In recognition of patients living with Cushing's disease, people across the globe celebrate Cushing's Disease Awareness Day on April 8 – the birthday of Dr. Harvey Cushing, who was the first person to describe the disease. Spreading awareness can help educate and unify the community in support of this underserved disease.
To help support Cushing's disease patients worldwide, tell your family and friends about Cushing's Disease Awareness Day and pass along educational resources like CushingsDisease.com. For more information about Cushing's disease, please visit, CushingsDisease.com.